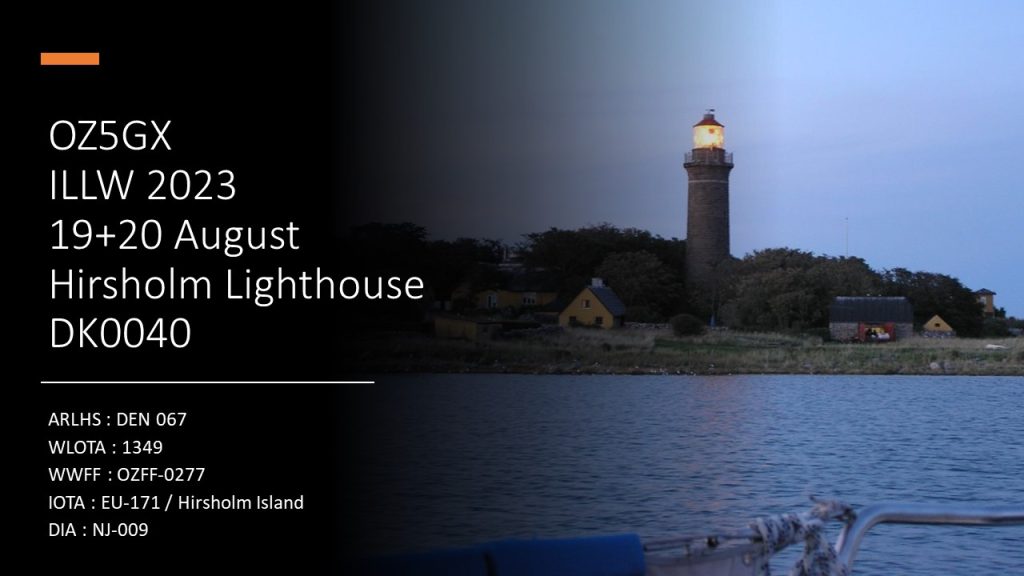 OZ5GX / EDR Sæby Club are doing International Lighthouse and Lightship Weekend from Hirsholm Lighthouse DK0040 (ARLHS DEN 067 / WLOTA 1349).
Also : WWFF OZFF-0277 and IOTA EU-171 (DIA NJ-009).
The Team are : OZ1FAJ, OZ2HJO, OZ2N, OZ3PRO, OZ4DW and OZ7AEI.
This is a first time activation and a photocard is sure via Bureau.
3-4 stations will be on the air and find us on 80m – 10m, SSB, CW and Digi.